Webcast Replay
Originally Recorded February 18, 2021
9 a.m. – 10:15 a.m. PST
Register
No fee is associated with this activity.
Learning Objectives
The career of Dr. Takuo Aoyagi and history of pulse oximetry
The "safety revolution" in anesthesiology (1980's)
The global oximetry gap
Oximetry in the COVID-19 pandemic
Moderator
George Kirschling, RN, CPHQ
Clinical Consultant, Nihon Kohden
George Kirschling has over 30 years of nursing experience in a variety of critical care and specialty care settings. George is recognized as a highly effective educator of adults and an overall expert in patient monitoring. George has dedicated himself to improving the quality of healthcare by empowering caregivers with knowledge and confidence, while facilitating the introduction of new technologies within their unique clinical settings.
Panelists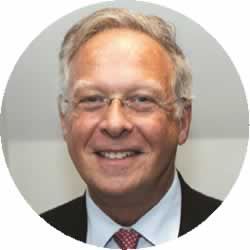 Alexander Hannenberg, MD
Alexander Hannenberg, MD, was president of the American Society of Anesthesiologists (ASA) in 2010 and also served ASA as its inaugural Chief Quality Officer in 2017-2019. Dr. Hannenberg is a member of the U.S. Lifebox Board. He practiced anesthesiology in suburban Boston and is Founder, Past President and a Trustee of the ASA Charitable Foundation.
He is a member of the Faculty at the Institute for Healthcare Improvement and has served on the Board of the Anesthesia Patient
Safety Foundation. He led the effort to establish the Anesthesia Quality Institute, anesthesiology's national clinical registry. He is now a Faculty member in the Safe Surgery program at Ariadne Labs. Dr. Hannenberg has been honored for his work with the ASA's highest honor, the Distinguished Service Award, and was elected an honorary member of the Association of Anaesthetists of Great Britain & Ireland.
---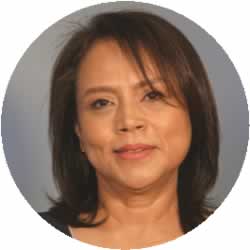 Carolina Haylock-Loor, MD
Carolina Haylock-Loor, MD, graduated as a medical doctor in Honduras before completing postgraduate training in Spain and working as an anaesthesiologist, intensivist and interventional pain physician at San Pedro Sula, Honduras.
She is also a past President of the Honduran Anesthesia Society. Dr. Haylock-Loor has represented the Latin American region as a council member for the World Federation of Societies of Anaesthesiologists WFSA, Chair of the WFSA Gender Balance Ad hoc committee since 2018, and in 2020 was elected as the Director of Programs of the WFSA. She is particularly passionate about education and has taught trainees on the Honduran Anesthesiology Residency Program in Pain Management as well as promoted WFSA courses in the Latin American region including EPM (Essential Pain Management), SAFE Obstetric, SAFE Paediatric and PTC (Primary Trauma Care).
---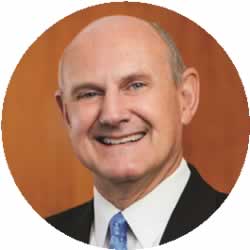 Mark Warner, MD
Mark Warner, MD, is a professor in anesthesiology at the Mayo Clinic. In his institution, he has served as chair of the Department of Anesthesiology, the physician leader of its hospitals, executive dean of its College of Medicine and Science, and a member of its Board of Governors. Dr. Warner has served in the leadership of several national anesthesiology organizations. He is a former editor of Anesthesiology and has been president of the American Society of Anesthesiologists, the American Board of Anesthesiology, and the Academy of Anesthesiology. He currently is president of the Anesthesia Patient Safety Foundation. Dr. Warner, his wife Mary Ellen, two of their sons and two of their daughters-in-law are all anesthesiologists at the Mayo Clinic in Rochester, Minnesota. His cousin David Warner, current secretary of the American Board of Anesthesiology, also is a member of the department. The Drs. Warner's other two sons have served in the U.S. Air Force. The happy grandparents spend much of their free time visiting their 9 grandchildren and working on their farm.